Racehorse Training
The training of a horse commences at a very young age, literally at the time they are weaned from their mother, however in most cases the trainer does not get the opportunity to influence the preparation of a horse until it has been past on to him from the yearling sales. At this time much of the temperament and attitude has been formed.
Breaking and pre education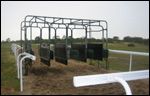 Ray has handled and broken in hundreds of horses over the years and it is here that it is critical to develop a young horses temperament and to ensure that they have a good responsive mouth. With this in place the further education moves so much more efficiently. Breaking and education is done over a 6-week period with build up and let down periods for the horse based on how well each horse is coping with the work. During this period a young horse would learn to respond to the bit, be broken to the saddle and be happy and confident with a rider, the horse would be at a cantering stage and make a periodic visit to the track where they would "walk" through the barriers and generally become familiar with the racetrack environment.
Pre training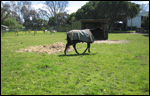 Ray believes that a staggered preparation for young horses is the most appropriate rather than an intensive 6 weeks in and then having 6 weeks out in the paddock. What this means is that they will do slow build up work with lunging and working on the pre training track everyday for two weeks, they would then have five days off, then back into work every second day for three weeks then two weeks off then everyday for a week etc. this would include paddock training, yard training to box training, which is an attempt to keep the training as varied and interesting as possible.
Training
With the Cranbourne training complex being located less than 10 minutes away all horses are trucked there on a daily basis for their regular track and fast work.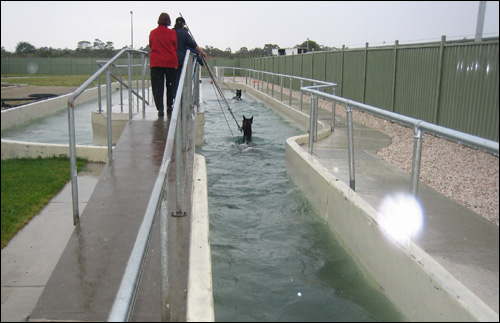 Training Costs
$55 P/Day + expenses (these include farrier, vitamins and floating costs)
Agistment
When horses are spelling the costs are $18 P/Day